Best Educational Android Applications
Sometimes the hustle and bustle of everyday life can make it almost impossible to acquire new knowledge. Fortunately, with highly advanced smartphones and creatively made applications, you can learn about different things while you wait in line for something or to simply pass the time. So without further ado, here are some of the best educational Android applications that will keep you from being bored out of your wits on your commute:
Typochondria
If you are the type of person who takes joy in spotting spelling mistakes when reading a book or an article, this game is the one for you. Typochondria will pressure you to look for the typos within a given paragraph of a creatively written crime novel while rushing against the clock. However, this word game also has a Zen mode that removes the stress from the timer, as well as a Tough Challenge mode that asks you to count the number of errors on a specific page. Typochondria also offers stories from various genres including sci-fi, romance and non-fiction.
Instructables
With how easy it is to access information nowadays, more and more people are being inspired to create DIY projects. However, there are just some instances where step-by-step articles and videos are just not enough to help you succeed in accomplishing a certain project. So it's a job Instructables is here to save the day, as it makes reading and following instructions (for almost anything) fun. The easy-to-use and eye-catching interface makes this particular app the perfect for parent-child weekend projects.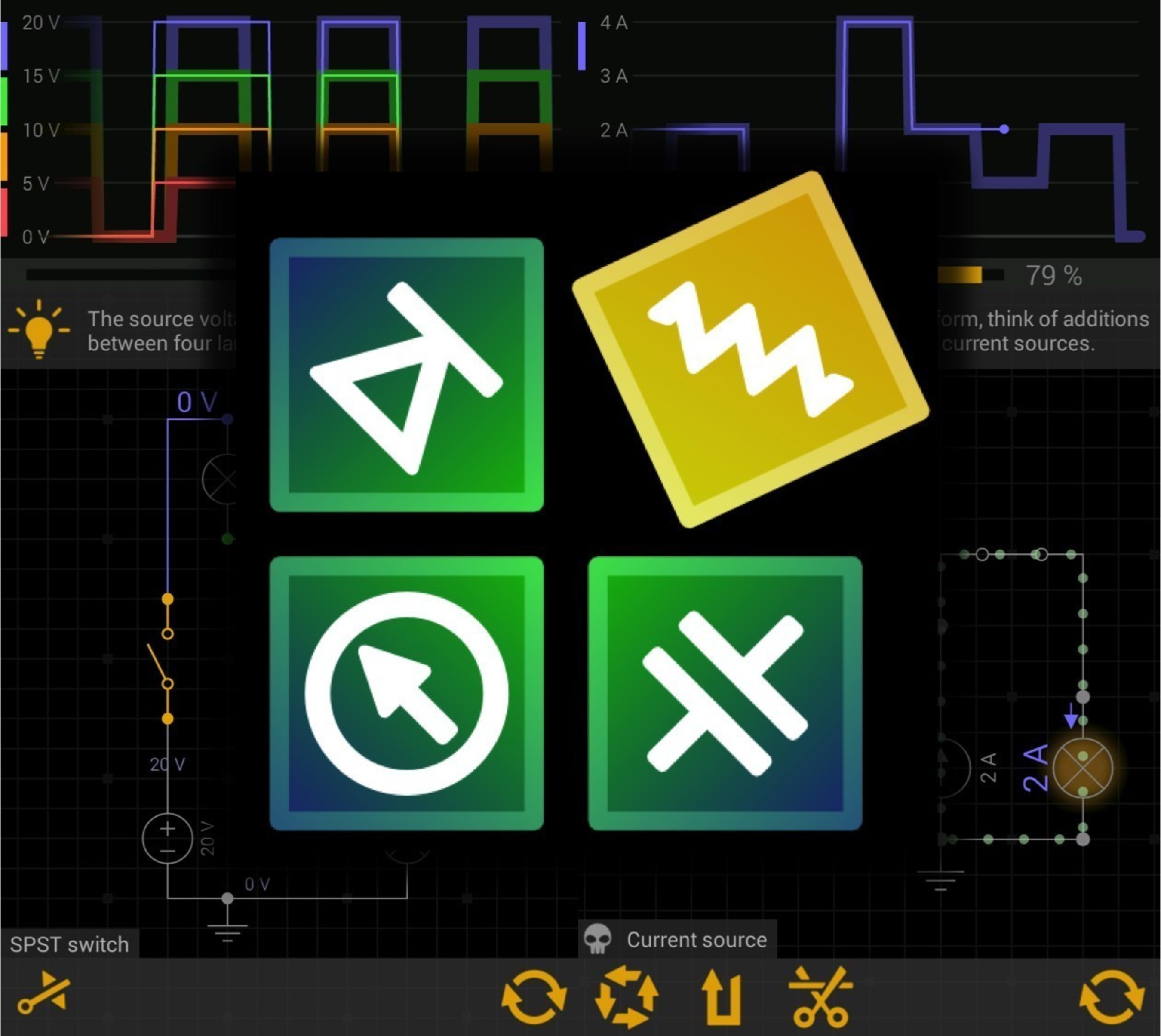 Circuit Jam
If you're a fan of engineering, Circuit Jam is a fascinating puzzle game that teaches you the basics of creating circuits. It's perfect for students who are new to the world of electronic circuit design and want to get started, as well as hobbyists and professionals who want to tinker with more advanced aspects of multiboard PCB design and layout, such as tracking components, traces, and copper, and connectors to verify their fit and connectivity.
Spreaker
Sometimes the thing that keeps people from learning new things isn't the lack of initiative, but the lack of interest in a specific subject or field. Spreaker's extensive collection of podcasts is perfect for those people who want to learn about a wide array of topics and sample several shows at once. This app has a stream of episodes that center around specific topics such as comedy, U.S. News, technology, finance and many more. There are also ultra-specific, Netflix-style categories like Man Cave, Podcasts for Entrepreneurs and Scary Stories.
Learning should never stop even as we age. Aside from providing us with opportunities to acquire novel knowledge, learning can help us stay mentally sharp, healthy and alert. So go ahead and try installing some of the educational apps we've mentioned to experience a fun and convenient way of learning.